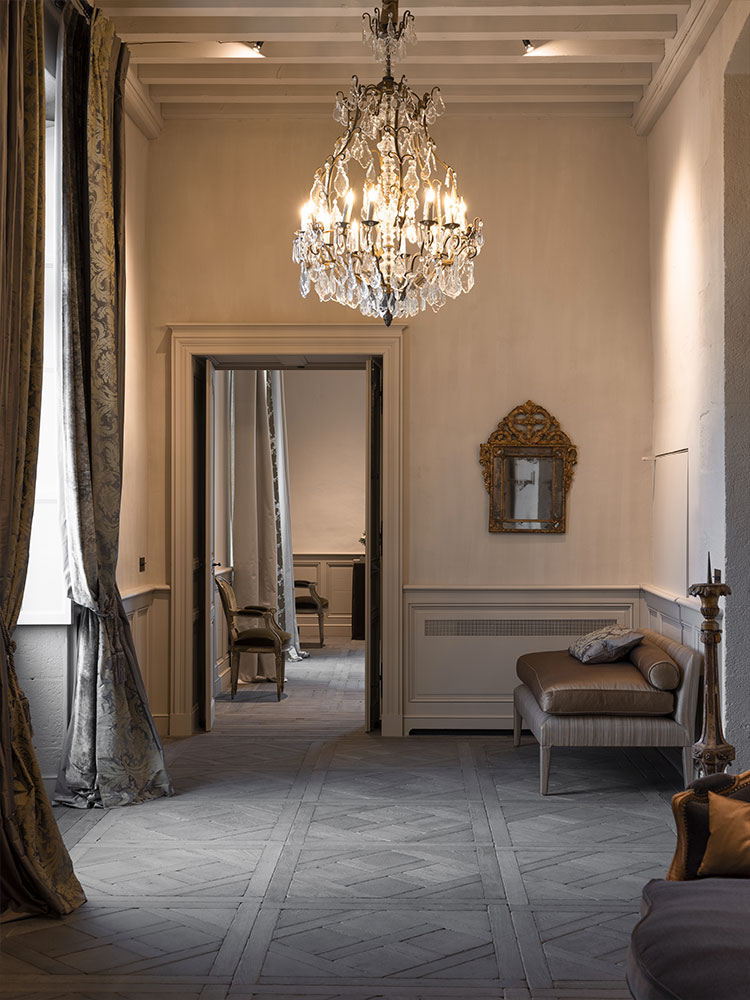 " The feeling of enchantment is immediate. Calon Ségur is a pearl which has designed its own jewellery case.
This walled estate, in which tranquillity has made its home, protects and preserves its vineyard, its 18th century chartreuse, its gardens and chapel.
We are careful not to disturb this order, which appears so natural that its rigour is underplayed, becoming organic and subtly muted; and yet the place buzzes with activity. The intimacy and mystery of the place must be preserved at all costs. 

Each home possesses its own language. This property immediately speaks to me. This architectural project could be a metaphor for the making of wine. It can be expressed in the same terms. We marvel, analyse, let mature, decant, structure, blend, wait patiently, taste… I search for the taste of the memory which shaped the place, so as to capture and preserve its soul, the anchoring point between the history of men and the passing of time, which you can feel but cannot define completely.
The structuring of the rooms will have limpidity in order to serve light and boundless space. The perspectives are uncluttered, the cross-views are given prominence, the successions of rooms are emphasised; the original beams are exposed to amplify the majestic volumes. The eye is led along these lines to then fix on the detail, or sometimes it is the reverse.

This beautiful, clear structure will be elegantly furnished, unostentatiously, since this country home in the middle of its vines was first an "aristocratic rural house", crossing the centuries to the present day.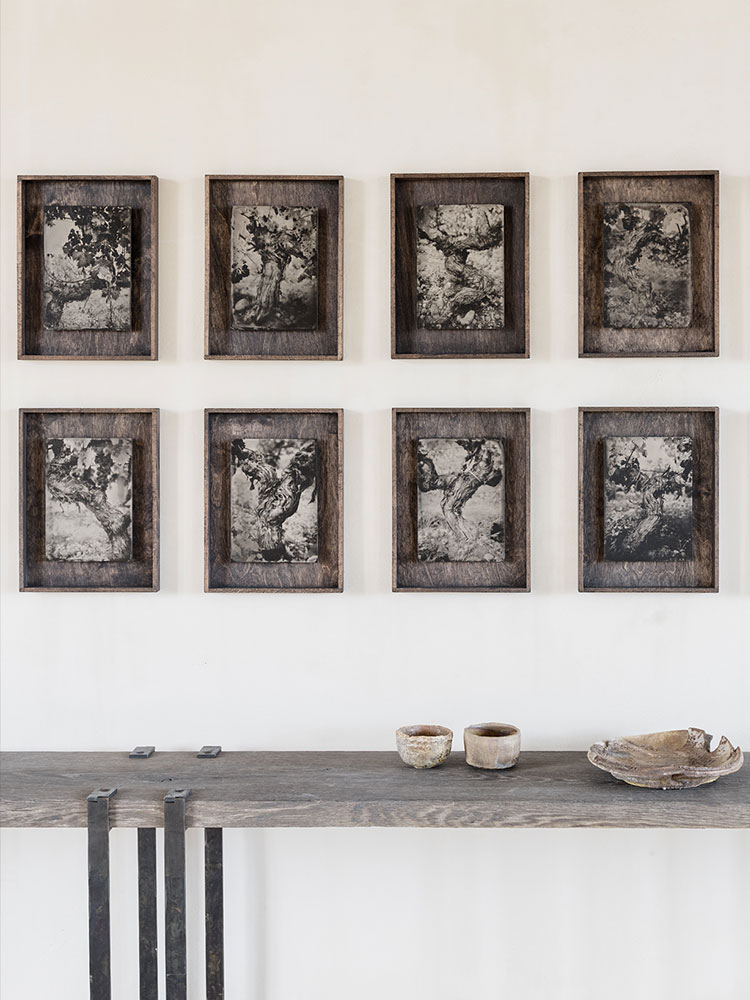 A fine balance is created, establishing refinement within sobriety, keeping a certain lofty austerity which is nevertheless warm.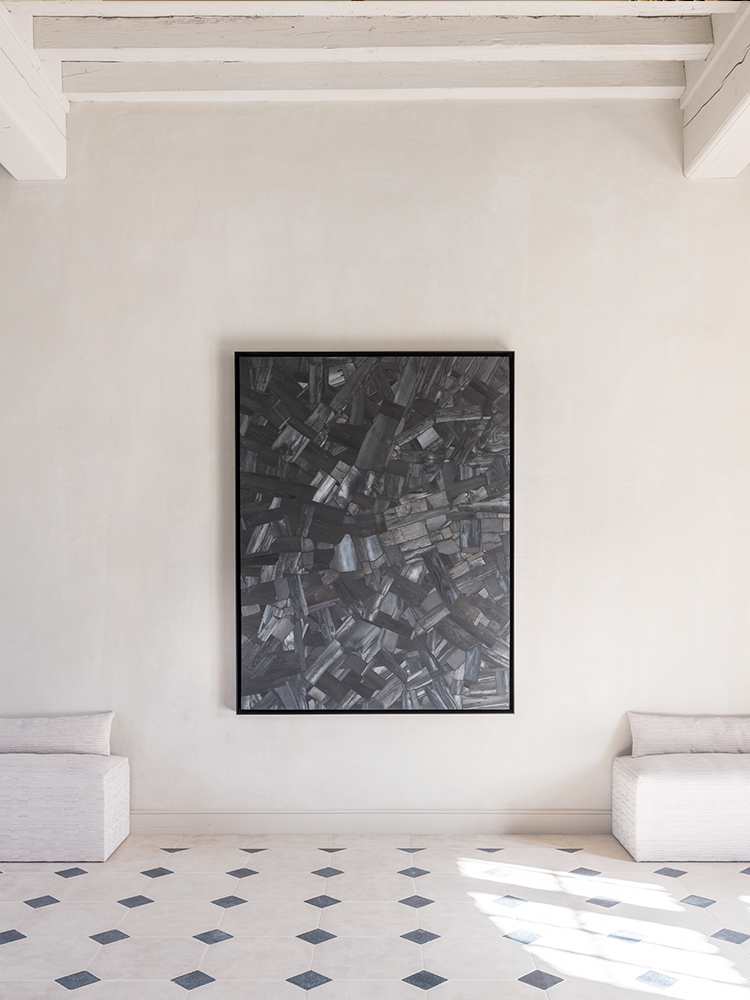 The silk, linen, cotton and wool materials are expressed in damask and velvet, quilted or pinned, to enhance the ambiences. The colours are mineral and vegetal; they carry the crystalline glint of the vineyard pebbles, the charred tones of the windswept vines, the golden-brown and bronze hues of the brushed metals but also the freshness of the green shoots on young foliage.

A number of sophisticated shades mingle too: a deep velvety Prussian blue, so closely matching a portrait of the marquis de Ségur; mysterious garnet hues like the colour of the wines. The furniture and objects chosen bestow an atmosphere that is both muted and without artifice, to achieve the sober elegance that is sought. To seek out the essence of Calon Ségur is also to restore it through one's senses and one's spirit."  "