Calon Ségur was wearing a smile on its face during this dazzling, sweet-scented late spring. In their smart suits and brightly-coloured silk stoles, the guests gathered excitedly at the doors of the newly-renovated Chartreuse. It was a time for celebration, the titanic renovation works had been completed, and all were eager to see the face of a property displaying all its splendour. On long white tables, just as in an art gallery, the vintages of the last three decades were standing, waiting to be poured.
It had been exactly thirty years since they'd last seen each other. The young reporter with the velvety eyes and the trainee œnologist with the candid smile. She, a globetrotting New Yorker; he, a local guy, Médocain through and through, both of them crazy about great wines.
They had met in the cellars of Calon during a tasting. Scribbling down, out of habit, a few tannin-stained tasting comments and smiling more and more with each new glass they had been handed, they had ended up agreeing on what in their opinion gave a wine its soul, on how these moments had a special flavour, and how power was beautiful when allied to tenderness, something that sent a shiver down their spines, before they turned and departed their separate ways.
Today, thirty years later, in the shimmering splendour of a re-discovered Calon, their paths crossed once again. As they met, they looked long into each other's eyes, for a second; perhaps for eternity. He advanced, as he had done all that time ago. His smile radiated. Pleasantries were exchanged, and the first tentative words were uttered. Their complicity soon returned. Suddenly, it felt like only yesterday, as if each year that had passed only counted as a second.  As the sun began to set over a wide gilded horizon, and the crowds started to wend their way towards the gardens, they exchanged a complicit glance and lingered at the tasting table.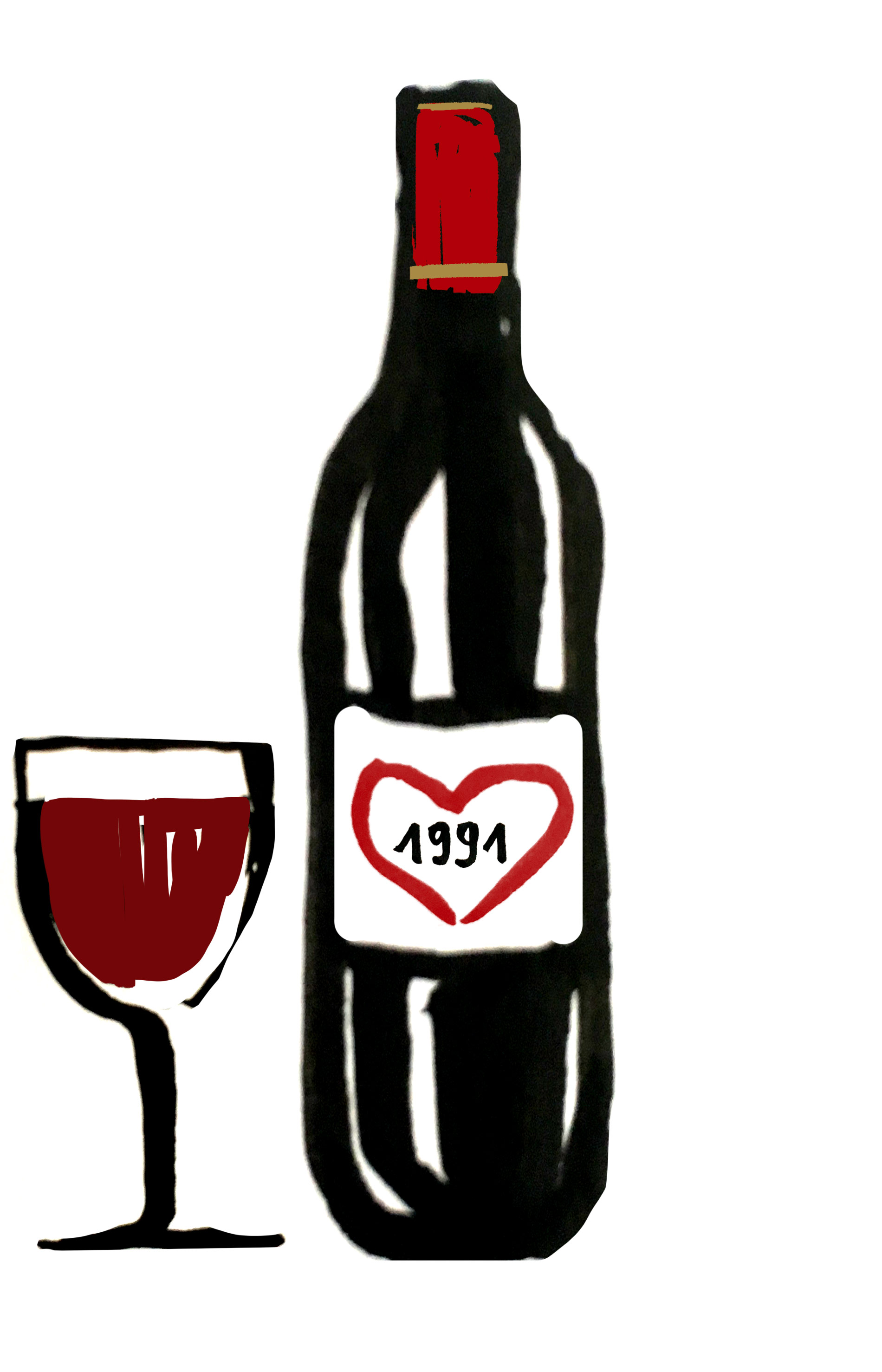 1991
As he handed her the glass she placed the tip of her finger under her chin and pouted sceptically.
But then, after moving her nose to within a centimetre above her crystal glass, her face suddenly lit up.

"Don't let yourself be misled by the rather light and quite developed colour of this wine.
It's nicely suave with amazing spice and aromatics, just like an old Chambertin.
It's lost nothing of its aromas of spice and Bergamot –the trademark characteristics of Calon."

"Considering this was the year of the great spring frost, this wine is awesome.
And I'm sure it will go on providing great drinking pleasure for years to come."

"Back in 1991, they explained that the frost had mainly affected the old vines and that the Cabernet Sauvignon,
which was starting to weaken, underwent strict sorting.
This is the reward for all that work."

...