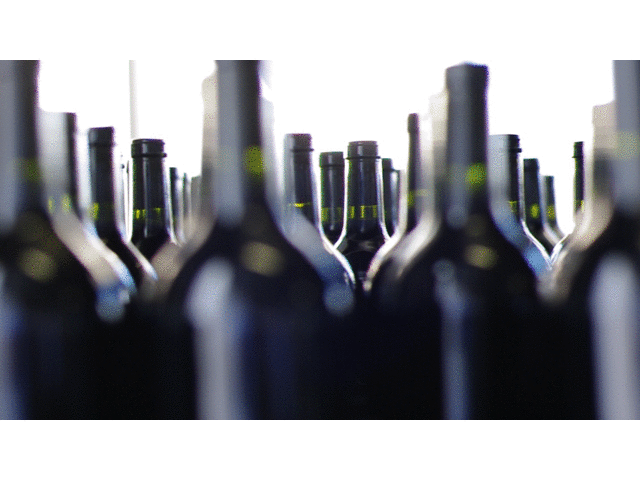 7.30 am.
Bottling day at Château Calon Ségur.
The teams begin setting up the material.
8.30 am.
The bottling process starts. Under the supervision of the cellarmaster, five people are going to manage the bottling cycle.
8.33 am.
The first bottle is filled.
9.00 am.
The process is in full swing. At cruise control, 6,500 bottles an hour are completed.
10.00 am.
Already, 10,000 filled bottles are being prepared to go into the bottle cellar.
10.15 am.
The site chief performs some rigorous controls.
Advanced technology enables very high standards of traceability and impeccable hygiene conditions.
Everything is performed aseptically.
11.00 am.
The 600-bottle crates continue to be conveyed to the bottle cellar.
Each bottle remains upright for a period of 4 minutes to allow the cork to take its place properly and thus avoid any leakages from the neck of the bottle.
2.00 pm.
The cycle continues.
At this rate, between 30,000 and 40,000 bottles are processed in one single day.
2.30 pm.
The laser machine does its job.
It enables batch numbers and bottling dates to be engraved.
5.00 pm.
End of the day's work.
The team clears away the material and washes the truck.
Tomorrow morning they start again.
The bottling lasts three days!